Working together to help you heal.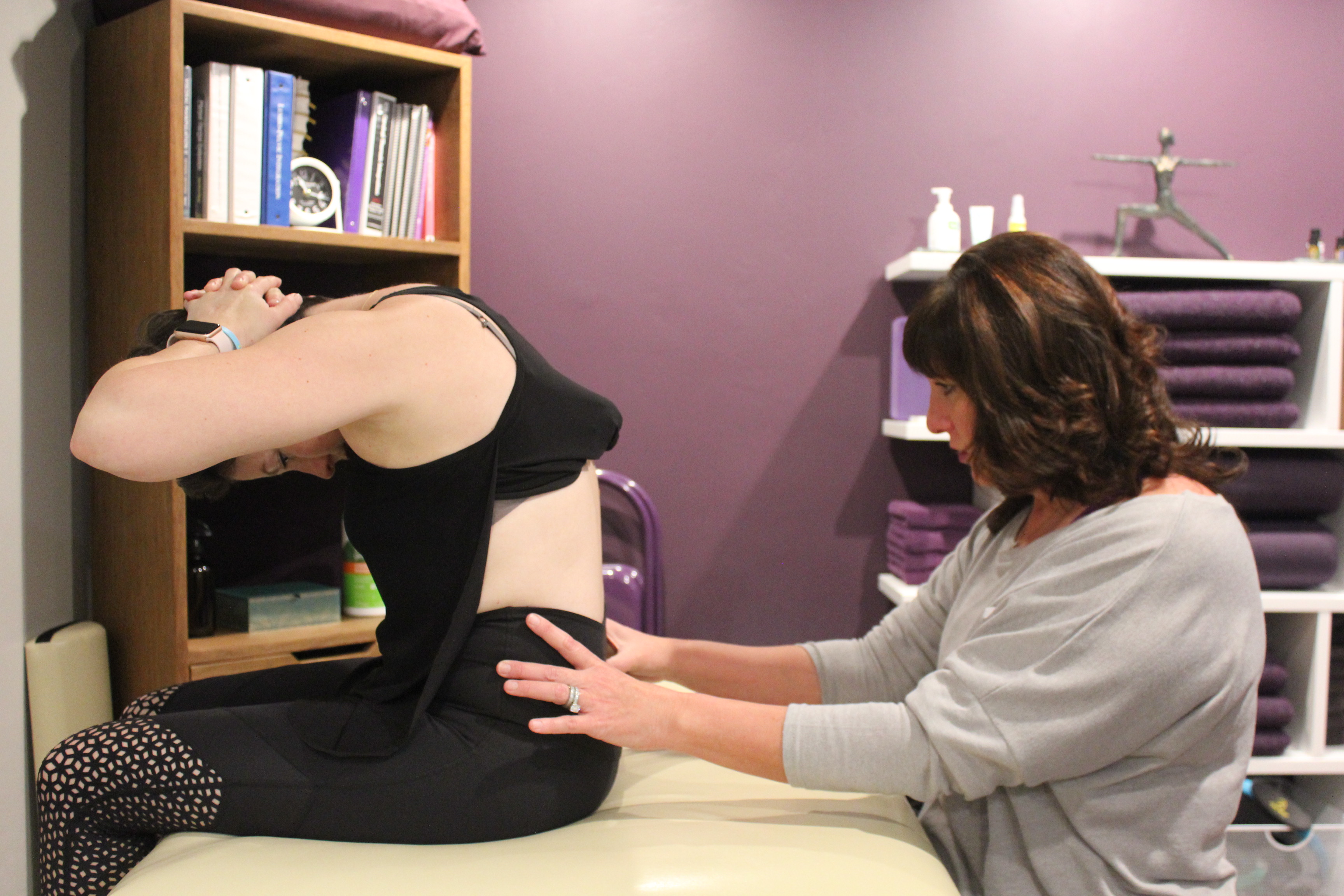 Hi, I'm Nicole and I want to help you heal your body from the inside out. As a physical therapist, yoga therapist and visceral manipulation specialist, I'm able to identify and treat subtle restrictions in the body that lead to your pain.
Private Physical Therapy and Yoga Sessions
My vibrant studio in Mission Valley is a place for rejuvenation and healing. Complete with a yoga wall, treatment table, and state of the art equipment, I'm able to meet your body where it's at and get you to where you want to be.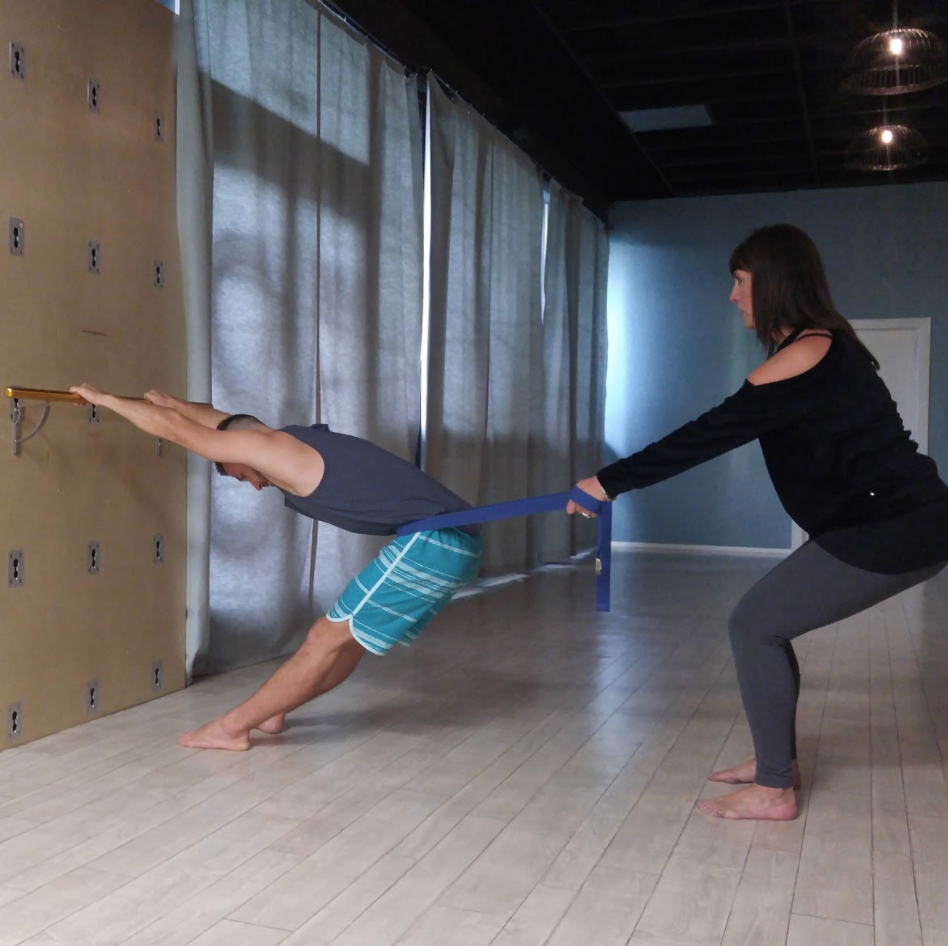 Yoga Teacher Training
People go to yoga to heal, but most instructors are only trained in standard flows and positions. My workshops – available to individual yoga practitioners and teachers or group trainings – teach instructors to notice subtle restrictions in the body that can lead to pain and make safe adjustments for various body ailments.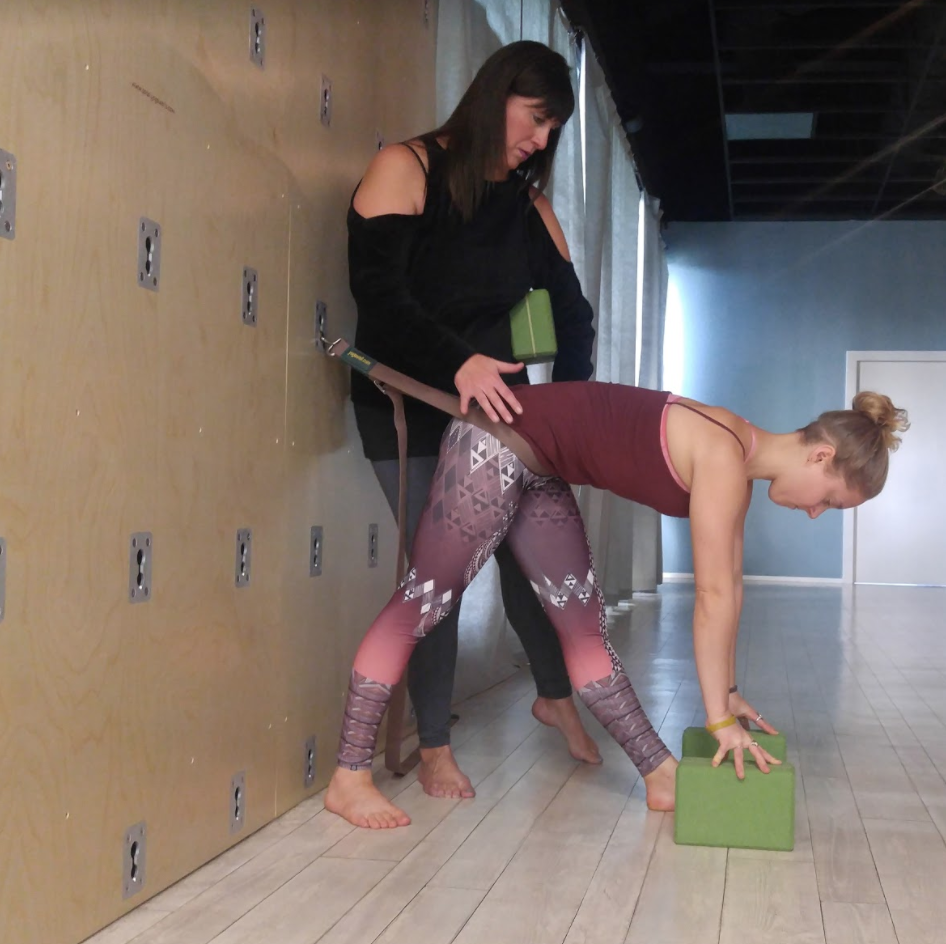 Healing Chronic Pain
My specialty is helping people with complex issues that have been unable to find a healing protocol that works for them. I never judge your body or you for where you are in your journey and no ailment is too unusual or advanced for me. My philosophy is "If you've got it, bring it. Let's see what we can do to heal it."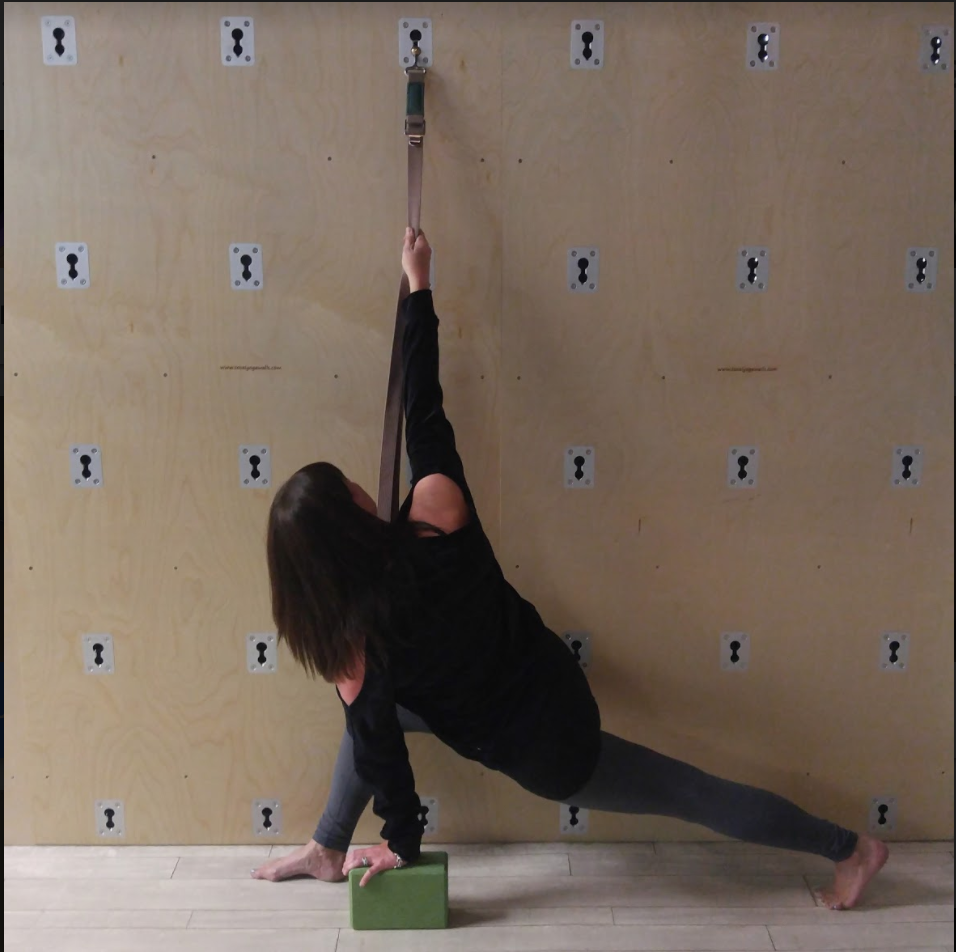 This was exactly what I needed. I learned so much more about the biomechanics of my own body and in turn, more efficient ways to communicate in the language of anatomy to my students.
Adrianna P.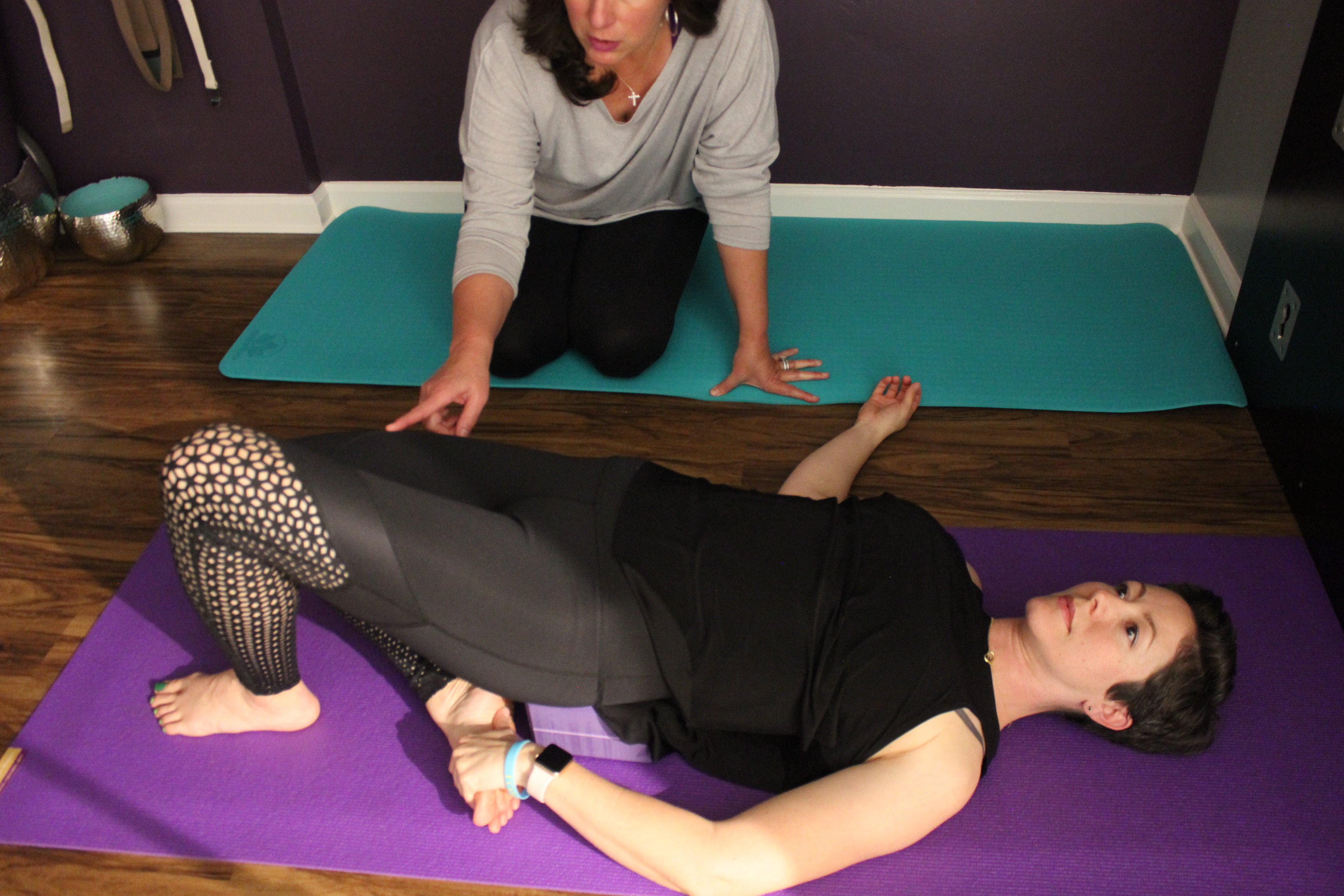 More about me and my credentials.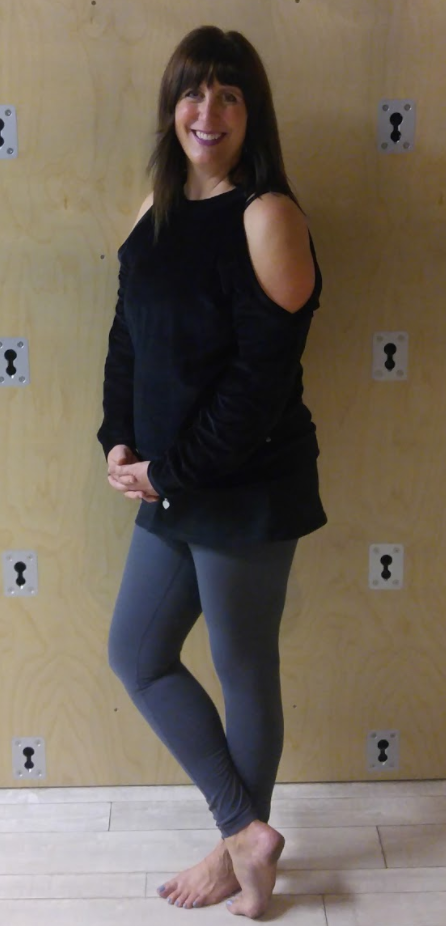 I've been a physical therapist for over 20 years and have worked in private clinics, hospitals, skilled nursing facilities, and outpatient clinics, exposing me to a wide array of orthopedic, neurological, and complex medical conditions. I pride myself in being able to meet your body where it's at each day and develop a specific treatment protocol to meet your individual goals.
It's important to me to stay as educated as possible on the body and I'm constantly taking courses to enhance my knowledge base. Here are my current certifications and qualifications:
MPT or Masters in Physical Therapy – I did over 6 years of formal schooling and am board certified to help heal your physical injuries
C-IAYT or Certification from the International Association of Yoga Therapists – I'm certified and trained to help you use yoga therapeutically to heal your ailments (most yoga teachers are only qualified to teach poses, not do therapeutic bodywork).
E-RYT or Experienced Registered Yoga Teacher – I teach yoga instructors how to take their classes to the next level and help their students heal therapeutically.
Visceral Manipulation – I can identify and treat subtle restrictions in the body that lead to your pain. 
Combining physical therapy, yoga, and visceral manipulation allows me to access the wisdom in all three modalities and offer a unique and comprehensive approach to healing.
"Nicole Mullins has been amazing at helping solve my complicated issues. Her knowledge and professionalism is noteworthy and exceptional. She has exceeded my expectations and addressed a lot of issues that were plaguing me. It has made a huge difference to my outlook. Nicole allowed me to share my perspective and was open to what I thought might help. I had been to other therapists at other offices in the past but nobody has come close to comparing to Nicole. She is amazing, goes above and beyond, and shows genuine concern and empathy. She is an exceptional therapist and I wouldn't go to anyone else."
Dana A.
Opening Hours
MONDAY – FRIDAY
8:00 am – 7:00 pm
SATURDAY
By Request
SUNDAY
Closed
2831 Camino del Rio S., Suite 111
San Diego, CA 92108
ph/text: 619-340-0400
fax: 619-340-0407
Let's work together to help you heal.